St John's College Careers Fair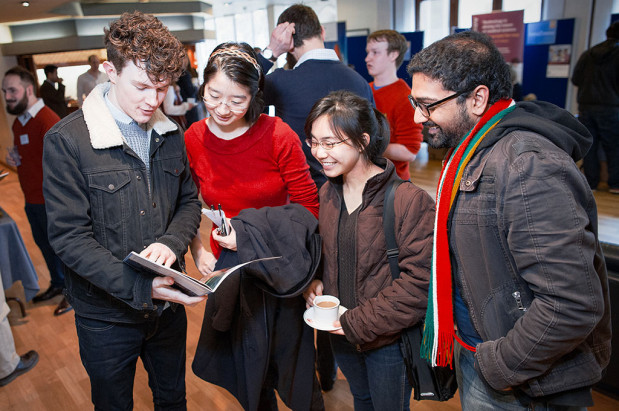 Successful College alumni returned to St John's on Saturday to inspire the next generation of Cambridge graduates.
The first ever St John's College Careers Fair saw 11 Johnians, from fields as diverse as television, politics, business and science, give talks about life after Cambridge and how to get ahead in the career market. Representatives from world-leading companies were also on hand to discuss internships, work placements and graduate recruitment positions.
Over 100 students and recent graduates of St John's attended to hear expert advice and network with fellow Johnians at the Fair. The speakers, all of whom studied at St John's themselves, were hand-picked because of their varied career paths and the obvious and inspiring passion they have for their work.