Trinity College Evensong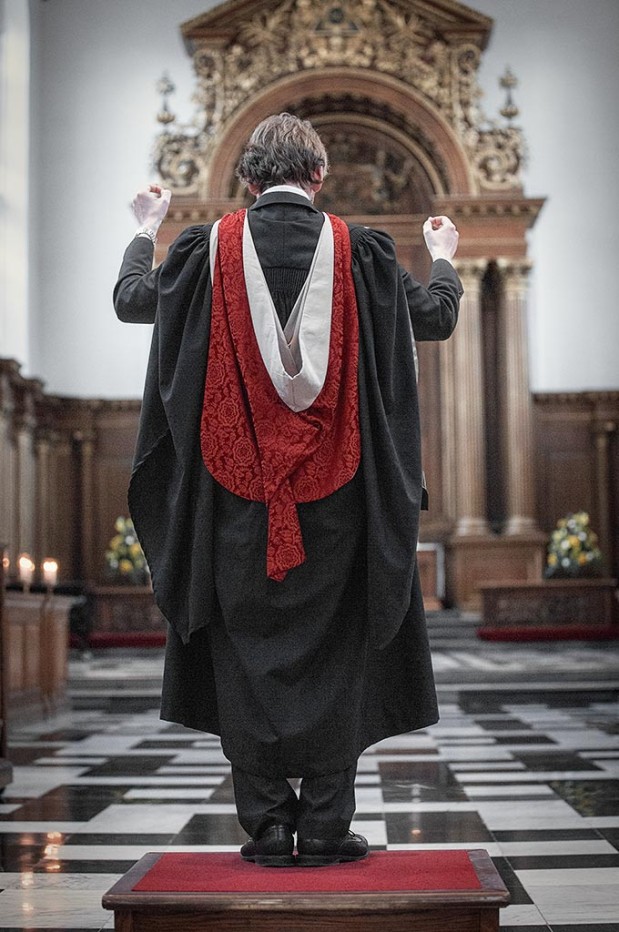 I was asked to photograph Trinity College Chapel Evensong on Wednesday 20 May. This was a special occasion as it was sung by Whitgift School Chamber Choir.
The historical links between Whitgift and Trinity College go back more than 500 years, since the School's Founder, John Whitgift, was Master of Trinity College from 1567 to 1577. There is also a musical connection between Trinity and Croydon: Thomas Attwood Walmisley (1814-1856), a well-known composer of church music, was Organist of Croydon Minster (now home of the Whitgift Minster Choristers) in 1830, before becoming Organist at Trinity in 1833. In honour of Walmisley, the Whitgift Chamber Choir sung his mighty Evening Service in D Minor at Evensong, as well as other gems from the English Cathedral Music repertory.
Very much an exercise in silent low light photography!