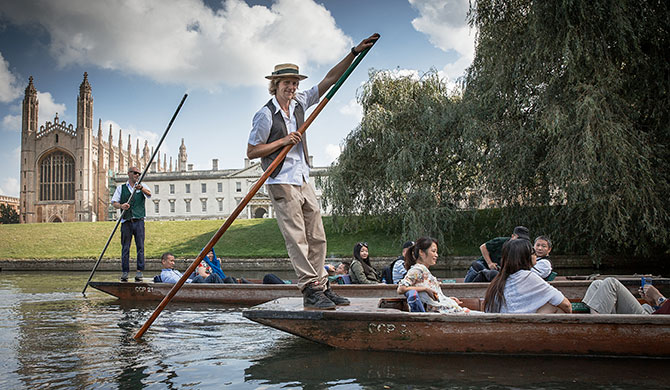 Cambridge Chauffeur Punts
In September last year I was asked by Matt from Cambridge Chauffeur Punts to shoot some pictures for their new website before the leaves left the trees.
Founded in 1993 Cambridge Chauffeur Punts  have a fleet of Punts moored beneath Silver Street Bridge in Cambridge. They offer tours of the backs with a chauffeur guide or hire for those who want to punt themselves. Customers can choose trips on the upper river, towards Granchester and along the middle river along the famous College Backs.