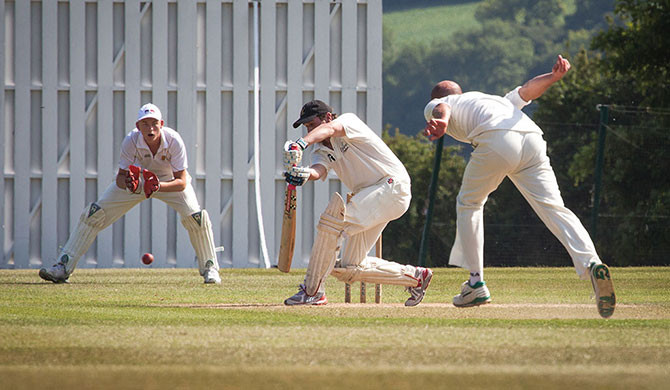 SJdB Summer Cricket Party 2013
Wormsley has been described as the most beautiful cricket ground in England and anyone who has watched or played cricket there will never forget the experience. A red telephone box sits next to the thatched pavilion, overlooking the immaculate field of play and the sloping Chiltern Hills beyond. Red Kites wheel overhead, floating on the air currents while the game unfolds below.
On Saturday 13th June 2013, 'SJdB & Partners' members and guests gathered for the Summer Party and Cricket Match at Wormsley, the beautiful estate of the Getty family. Playing against the Johnny Sandelson XI, the SJdB XI was narrowly beaten in the last over. Rob Fenwick was made Man of the Match for his 45, successfully opening the innings against West Indian legend Courtney Walsh.