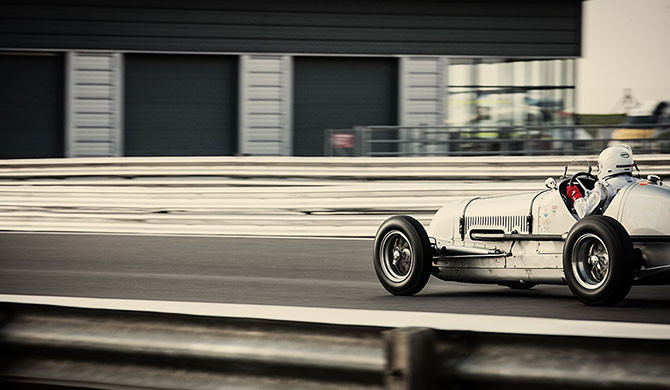 Snetterton Vintage Festival 2013
End of Season Meeting
29th September 2013.
The Vintage Sports-Car Club made their first foray to Norfolk in 2012, with an event on the 2 mile Snetterton '200' circuit. The VSCC was formed in 1934 with a cut-off date of vehicles manufactured by 1931 and you will see many fine vintage cars, plus a lot of post-vintage thoroughbreds – cars built between 1931 and 1940 but adhering to earlier standards – plus the best post-war cars such as the Grand Prix and sports racing cars of the 1950s. 90 years of the Austin 7 was celebrated, as well as the 50th running of the club's Spero and Voiturette Trophy Race for small capacity cars. Pre 1931 racers contested for the illustrious Vintage Seaman Trophy, featuring a 24 litre Napier Bentley, amongst Morgan three wheelers, and 1950s Sports Racing Cars – a nostalgic throwback to a glorious bygone era!