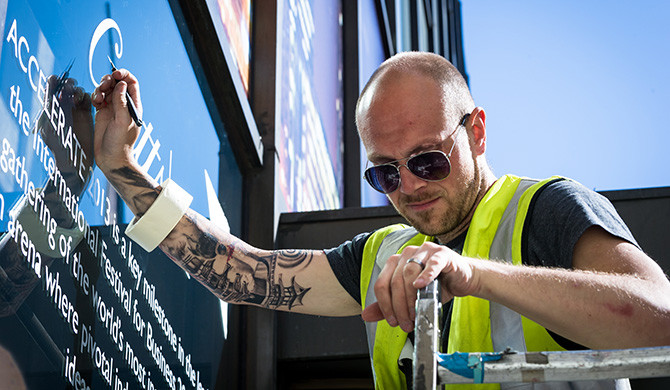 Coutts Accelerate Time Lapse
Coutts and RBS are jointly sponsoring Accelerate 2013 – an event where the world's brightest business minds, economists and inspirational speakers will deliver a 'one day MBA' at Liverpool's Arena and Convention Centre in June.
The window display aims to raise awareness of the event and took about 4 hours to install and so made a perfect opportunity to make a time-lapse movie. Time-lapse photography is a technique whereby the frequency at which film frames are captured (the frame rate) is much lower than that used to view the sequence. When played at normal speed, time appears to be moving faster and thus lapsing. For example, in this instance an image of a scene was captured once every second, then played back at 24 frames per second. The result is an apparent 24-times speed increase.
You can see the finished video here. My thanks to James Linsell-Clark who assisted and took many of the pictures.