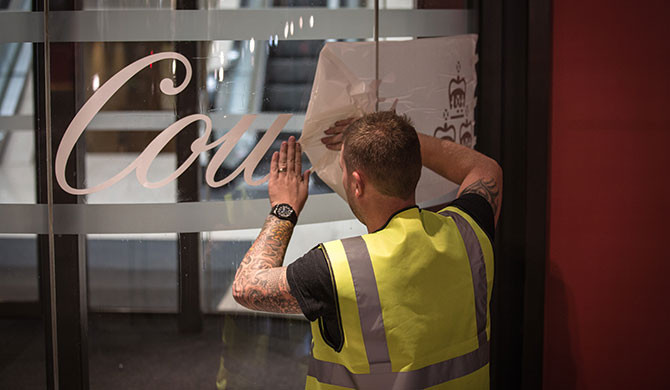 Coutts London Design Week Time Lapse
First staged in 2003, the London Design Festival is one of the world's most important annual design events. The nine day festival programme is made up of over 280 events and exhibitions by 200 partner organisations across the design spectrums and from around the world. Coutts are a major sponsor of the 2013 London Design Festival and celebrate their support with a window display at their head office in The Strand.
The window display was installed overnight and so made a challenging opportunity to make a time-lapse movie amongst the Saturday night revellers! 
Time-lapse photography is a technique whereby the frequency at which film frames are captured (the frame rate) is much lower than that used to view the sequence. When played at normal speed, time appears to be moving faster and thus lapsing. For example, in this instance an image of a scene was captured every 20 seconds, then played back at 24 frames per second. The result is an apparent 480 times speed increase.
You can see the finished video here.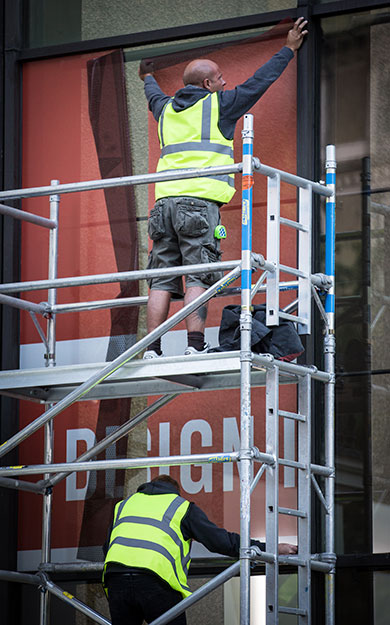 \