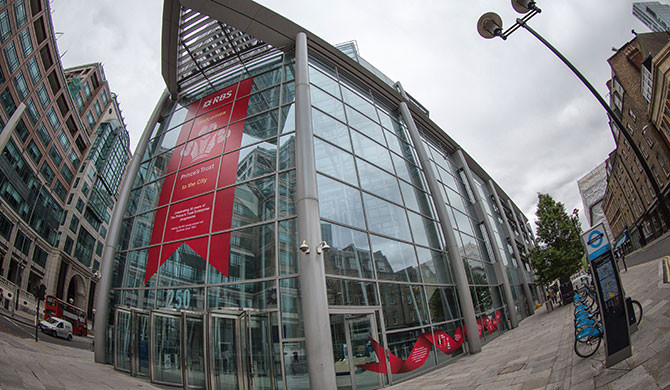 RBS Prince's Trust Time Lapse
The Royal Bank of Scotland Group (RBS) is the largest corporate supporter of The Trust's Enterprise Programme, providing disadvantaged young people with access to funding and mentor support to enable them to start up in business. The current partnership with The Prince's Trust is focused on the Enterprise Programme, with the aim of supporting the next generation of UK entrepreneurs. To raise awareness of the programme JUSTSO, an award-winning experiential agency created this vinyl window display to cover the facade of RBS Head Office in Bishopsgate. RBS contacted us to record the installation with still and time-lapse photography.
You can see the finished video here. My thanks to James Linsell-Clark who assisted and took many of the pictures.